Hall of Fame Dinner




October 20, 2023
The 2023 Hall of Fame Inductees
Please join us at Sean Patrick's on October 20, 2023, for the 21st Hall of Fame Dinner. The 2023 Hall of Fame inductees are:
John "Jack" Dumpert 1960    Vincent Sanchez 1963 
Vincent Ingrando 1966    Rev. Leonard Sudlik 1966     
Donald Spasiano 1968

Complete information is available at Hall of Fame Dinner
Class of 1972
From Charlie Ciotta's post on Facebook…
Lew Dauria Fallon class of '72 will be in Buffalo Friday 9/15 and would like to host all his classmates at 6pm at a restaurant TBD. Can you all shoot him a text at 972-742-3669 and rsvp. He's hopeful this class reunion gets the word out.
All Years Reunion 2023
The All Years Reunion was enjoyed by all who attended, The sun was out, nice temperatures prevailed, and multiple conversations were heard.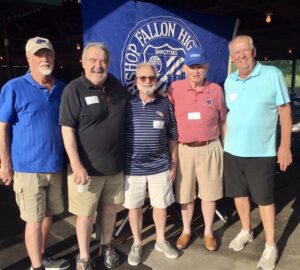 Memories and updates of classmates shared. The picture is one of many available on Facebook at Bishop Fallon Alumni
Save the Dates
2024 Golf Tournament – June 17, 2024
Bishop Fallon Shirts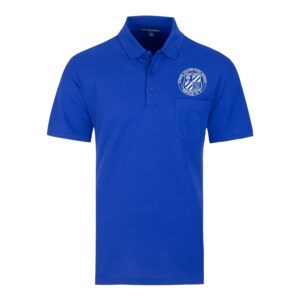 Golf style short sleeve with an embroider BFHS logo will be available at the All Year Reunion for purchase. The cost will be $35.00. You may wish to pre-order due to size availability. Send your request to [email protected]
Bishop Fallon Building for Sale
BFHS may be up for sale or lease. This may restrict any group visits that have been arranged previously. And yes the building was sold a long time ago and current owner has been gracious in allowing tours for various classes.
buffalorising.com
Bishop Fallon Alumni on Facebook
There is a Public Group called Bishop Fallon Alumni on Facebook.com
Currently there are 216 members. Facebook has "Bishop Fallon Friends" a private group has 114, members. There is also a Class of 1965 and there may be other groups. Check it out. You might be surprised who is a member. Consider joining the group.
HALL OF FAME NOMINATIONS
Hall of Fame nominations are due by June 1st of each year for consideration in 2024 and beyond. Nomination forms are available on the website at Hall of Fame in the menu or click here
Constant Contact and Mailer Update
All emails on file should receive an email from [email protected] via Constant Contact. If you do not, please send an email advising of your current email to [email protected]
1970 Recruitment Movie
The Class of 1970 made a student produced recruitment film in 1970.  The film is available here on YouTube  You may recognize many faculty and staff from the past.
Collecting of BFHS-HACI Memorabilia 
As many of us start to downsize, what to do with our "high school stuff" is a topic we will all face.  If your interested in contributing to the association collection, contact  John Leising '75 at [email protected]
Recently Deceased
Deceased Recently Updated
Gerard Kelly '67; Thomas Muscato '67; Richard Robinson '67; Salvatore J. Saletta (Updated 9/8/2023)
Terrance H. Brown '61 (Updated 4/19/2023)
James R. Ratel '61 (Updated 4/19/2023)
Joseph F. Battaglia '66 February 25, 2022. (Obituary) (

Updated 3/2/2023)
09/09/2023