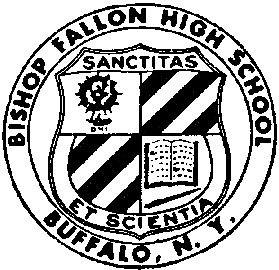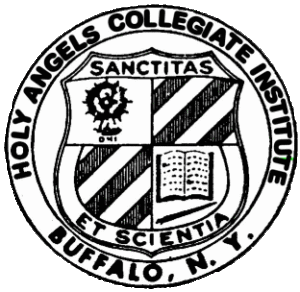 Golf Tournament 
The 16th Annual Golf Tournament will be held June 17, 2019.  More information is available here
Save the Dates
All Years Reunion – August 10, 2019
Hall of Fame Dinner – October 25, 2019
Class of 1969 50th Reunion –  Update #3
The Class of 1969 50th reunion will be held on Saturday, August 3, 2019.  Update # 3 went out May 28 to all '69 emails on file.  If you did not receive it or for further information contact Joe Barrile '69 at jbarrile57@gmail.com    You can read Updates #3 here .
For Discussion – Collecting of BFHS-HACI Memorabilia 
The Board of Directors discussed the concept of collecting school memorabilia at the November meeting.  As many of us start to downsize, what to do with our "high school stuff" is a topic we will all face.  If your interested in contributing to the collection, contact  John Leising '75 at jfleis100@aol.com
Buffalo News Article  – 12/18/2018
The Buffalo News published an article called  "Torn-Down Tuesday: Bishop Fallon High School" by Steve Cichon which can be viewed here.
Bishop Neumann (and Fallon) Golf Outing – June 12 & August 28
For more information contact Len at lclgolf@aol.com or Jack at jackcoppola417@gmail.com
Recently Deceased
Deceased Recently Updated
 John W. Stiny  Faculty  December 24, 2016 (updated 4/30/2019)
David J. Gmyrek '69 August 6, 2016 (updated 4/3/2019)
Thomas Sloan '56  April 23, 2018 (updated 3/4/2019)
Robert Gemerk '56 2012 (updated 3/4/2019)
Louis J. Gentile '56 (updated 3/4/2019)
James Weibel '56 (updated 3/4/2019)
Michael Connors '60 (updated 1/12/19)
Michael N. Schiffmacher '58 (updated 8/28/18)
Daniel Gemerek ' 49 March,  2017 (updated 8/29/18)
James Zieziula '62  January 29, 2016 (updated 7/25/2018)
Robert T. Bongi '55 – April 20, 2016 (updated 7/6/2018)
Robert E. Kirwan '55 (updated 6/30/2018)
5/13/2019