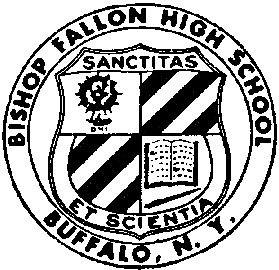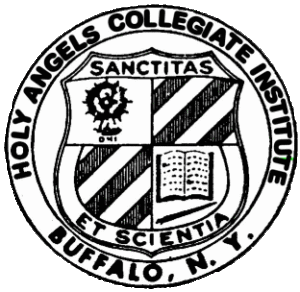 Newsletter
The 2019 Spring Newsletter has been sent out. A PDF copy is available here.
Hall of Fame
Hall of Fame Nominations are being accepted for 2019. Nominations are due by April 20, 2019. (Word) (PDF)
Golf Tournament 
The 16th Annual Golf Tournament will be held June 17, 2019.  More information is available here
Tuition Assistance Program   
It all started in 2001 when BFHS/HACI Alumni Association donated $900 to the Catholic Academy.  This small stipend was the geneses for our Tuition Assistance Program.  That Program has grown to the point where 36 institutions have been the recipients of over $125,000 from the Alumni Association, in the past 18 years.  More information is available here
Save the Dates
All Years Reunion – August 10, 2019
Hall of Fame Dinner – October 25, 2019
Class of 1969 50th Reunion – Update 1
The Class of 1969 50th reunion will be held on Saturday, August 3, 2019. The first update went out March 1st to all '69 emails on file. If you did not receive it or for further information contact Joe Barrile '69 at jbarrile57@gmail.com
Building Renovations
We have been contacted by the current Bishop Fallon High School building owners. They are interested in obtaining photos and possibly some collectibles to display.  More to follow as the idea progresses.
For Discussion – Collecting of BFHS-HACI Memorabilia 
The Board of Directors discussed the concept of collecting school memorabilia at the November meeting.  As many of us start to downsize, what to do with our "high school stuff" is a topic we will all face.  If your interested in contributing to the collection, contact  John Leising '75 at jfleis100@aol.com
Buffalo News Article  – 12/18/2018
The Buffalo News published an article called  "Torn-Down Tuesday: Bishop Fallon High School" by Steve Cichon which can be viewed here.
Bishop Neumann (and Fallon) Golf Outing – June 12 & August 28
For more information contact Len at lclgolf@aol.com or Jack at jackcoppola417@gmail.com
Recently Deceased
Deceased Recently Updated
Thomas Sloan '56  April 23, 2018 (updated 3/4/2019)
Robert Gemerk '56 2012 (updated 3/4/2019)
Louis J. Gentile '56 (updated 3/4/2019)
James Weibel '56 (updated 3/4/2019)
Michael Connors '60 (updated 1/12/19)
Multiple changes have been made to the Class of 1968 (updated 10/2/18)
Michael N. Schiffmacher '58 (updated 8/28/18)
Daniel Gemerek ' 49 March,  2017 (updated 8/29/18)
James Zieziula '62  January 29, 2016 (updated 7/25/2018)
Robert T. Bongi '55 – April 20, 2016 (updated 7/6/2018)
Robert E. Kirwan '55 (updated 6/30/2018)
James R. Niederpruem '68 (updated 4/22/2018)
3/21/2019